I've always loved the movies and spent the majority of my formidable years in theaters, a side effect of being an only child with a highly active imagination. The smell of popcorn, the scratchy polyester seats, and the anticipation when the lights begin to dim – the movies were and still are everything to me.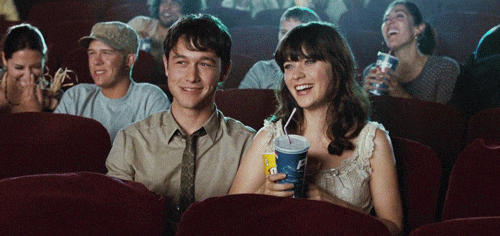 I get particularly nostalgic around the Oscars (despite the fact that this year's award show was a complete disaster) and with an exciting lineup of movies coming this Spring, I feel more than ever drawn to the theater.
That being said, movies aren't exactly cheap and, despite my love for them, I can't be dishing out $14 on a regular basis. Luckily, I don't have to and you don't either. The solution: "Movie and Quiche," a hobby of my own creation. 
Here's how it works. You wake up at a decent time on the weekend and go to a morning matinee. On your way there you pick up your favorite breakfast and a large coffee. My loyalty lies with Baked and Wired. I pick up a goat cheese and caramelized onion quiche or if I'm feeling nuts, "The Manly"  – a bacon, sausage, and Gruyere trifecta.
Now, bringing food into a movie theater isn't exactly welcomed. My advice, bring an old purse or bag with short straps and place the quiche and coffee gently inside. Then hold the bag on your arm keeping it as level as possible and look collected, giving no hint that there is a hot piece of egg pie in your bag.
Once you clear ticketing, you can bust out that eggy goodness and caffeine elixir and watch the trailers roll. Voila – you've successfully paid less than half price for a movie ticket and you're now enjoying a scrumptious breakfast. You did it – movie & quiche.
My theater of choice is the AMC in Georgetown. Tickets are a mere $6.49 and it's close to Baked and Wired. But there are other options out there. See below a list of DC theaters with their matinee prices and breakfast places close by so that you can movie and quiche or movie and muffin or movie and bagel.
AMC Loews Georgetown 14 – Weekend Matinee: $6.49
Baked and Wired: Website | Facebook | Twitter | Instagram 
AMC Mazza Gallerie – Weekend Matinee: $5.79
Sweet Teensy: Website | Facebook | Twitter | Instagram 
Angelika Pop Up – Weekend Matinee: $6.00
Bayou Bakery: Website | Facebook | Twitter | Instagram 
AMC Loews Uptown 1 – Weekend Matinee: $5.49
Bread Furst: Website | Facebook | Twitter | Instagram