Cyclops, Medusa, Basilisk, Mothra, Nessie – these were just a few of the mythical-monster themed tasting stations at Snallygaster 2016. Returning for its fifth year, the Snallygaster Beer Festival attracted thousands of thirsty patrons to The Yards on Saturday.
Did you know the Snallygaster is actually a creature from 18th century Maryland folk lore? Legend describes the monster as a one-eyed, screeching, half-reptile, half-bird that swoops from the sky to snatch animals and children with its spider-like talons. Sightings have been reported in Maryland since the early 1700s. Yikes.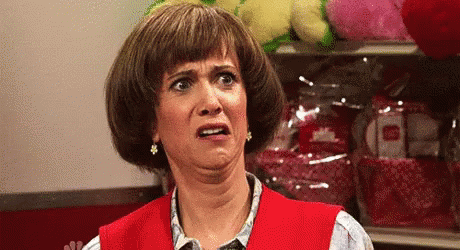 Anyway, before I go any further, I must confess – I am not a beer drinker. I'm the friend that wrinkles her nose and orders a whiskey ginger like a princess while everyone else at the table splits a pitcher. Consequently, I was astonished that I actually enjoyed the variety of ales I sampled at Snallygaster. My favorite was the crisp pumpkin ale from Blue Mountain Brewery. Blue Mountain hails from Afton, VA just south of Shenandoah National Park. My second favorite was a rich espresso-spiked beer called "Baltic Porter" from Green Flash Brewing Co. Essentially, I went for the beers that I thought might taste like something other than beer.
In true foodie fashion, I started looking for the snacks the moment I entered the festival. I spotted people holding turkey legs on sticks, heaps of poutine, personal pizzas, and melty grilled cheeses. But alas, I would not get a chance to try any festival delicacies.
The food layout was not ideal. Some of my favorite food trucks were there (looking at you, Big Cheese), but actually procuring food was a fool's errand. First, there were only about 10 trucks and each had a line of 40+ people. Second, I only spotted one that actually accepted our "food & drink" tickets. So if I wanted a snack to balance out the 20-proof beers I was throwing back, not only did I have to wait 30 minutes in the hot sun, but my food and drink tickets didn't even cover it. We ended up leaving the festival without eating a crumb.
Once I accepted the fact that I would be having beer for lunch, I wandered over to one of the main stages to check out the entertainment. I was delighted to discover Spirit Animal tearing up the south stage. I first saw Spirit Animal headline at Rock and Roll Hotel on H St NE, and have since become aware of their increasing popularity in the DC music scene. Front man Steve Cooper riled up the crowd and attracted hoards of Snallygaster patrons during their top hit "Regular World."
When the bands were on break, guests could stroll to the opposite side of the park and choose from a variety of games in "Macroland," including giant Jenga, giant beer pong and corn hole.
All in all, I'd say it was an exceedingly successful beer fest. Ales and ciders for all palates, killer music, and super-sized drinking games. If I had the patience to wait in line for half an hour, I'm sure I would have enjoyed the food as well. Until next year!