I love fall and everything basic about it. When the temperature starts to drop and the leaves begin to fall, I enter into a pure state of bliss.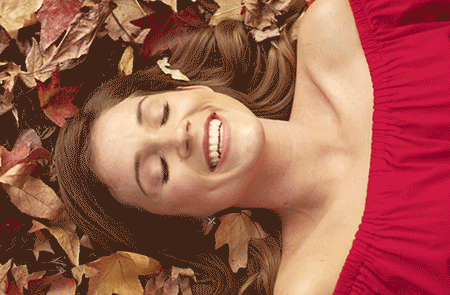 It's also that time of year when I start to crave Thai food. I didn't become a Thai fanatic until I moved to DC. Maybe it's the lack of good Chinese takeout?
Either way, I'm always on the hunt for great Thai at the restaurant or in the takeout bag. So, I was pretty psyched when I got an invite to try i-Thai's new fall menu inspired by traditional street food. If you haven't heard of i-Thai, it's a semi-new addition to Georgetown's bustling M street. 
I joined a small group of fellow DC foodies for a three course meal in i-Thai's back sun room. We began the meal with i-Thai's dangerously good, new signature cocktail called "Holy Chile." It's a marriage of sweet and spicy with a chili infused tequila  and cucumber syrup. It's i-Thai's spin on the classic margarita.
Then the dishes started coming. First up was "Look Min Ping," traditional Thai meatballs with a hot and sweet sauce, served on a stick. These are not your typical Italian meatballs but heavy in texture, reminiscent of the meatballs you would find in a bowl of Pho. The sweet chili sauce really helped to lighten the dish up and eating them off a stick made it a fun start to dinner.
The main course was "Poor Man's Noodle," a mix of stir-fried rice noodles, egg, bean sprouts, scallions and ground peanut with chicken. It was reminiscent of a very peanut-y Pad Thai. For me, it wasn't anything special but still a very solid noodle dish that I would definitely order when in need of comfort food.
We finished dinner with a sticky rice dessert topped with steamed coconut custard. It was simple and surprisingly, not very sweet. By itself, I'd call it bland but after two fairly heavy classic street dishes, I didn't mind all that much.
i-Thai debuts its street food dishes this October. To see what else i-Thai is cooking up in the kitchen, check them out here: Website | Facebook