As we enter the heat of political convention season, Del Frisco's Grille has released two presidential burgers – a Donald Trump and a Hillary Clinton inspired burger. So you don't have to wait until November to have one of these candidates shoved down your throat! As a guest, you'll have a chance to vote on your favorite as well.
According to their press release, "The Donald Burger is comprised of double well-done patties, aged cheddar with bibb lettuce and heirloom tomatoes. Served on a gold dusted bun and served with a side of fries and gherkins. This burger is so huge, it will make your hands look small."
The Clinton burger, well, just take a look at this screen shot of their press release:
Do you know what's in it?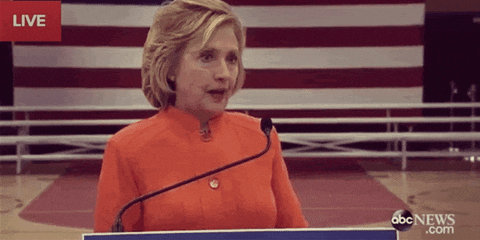 Send an email to TheHillary@dfrg.com to get the details! We can tell you it comes with a side of hot sauce, and is made with her favorite meat.
Try them both and let us know which one you liked best!
Hungry yet?
Del Frisco's Grille is located at 1201 Pennsylvania Ave NW, Washington, DC 20004. For more information, please visit www.delfriscosgrille.com, follow @DFGrille on Twitter, or call 202-450-4686.