Are you obsessed with the holiday season? Does your heart burst when you see the streets strewn with lights and the Christmas trees twinkling through the townhouse windows? Do you "accidentally" leave the Hallmark channel on and hide the remote so that low budget holiday movies will play all day long?
Gather round' because you're in good company.
I love the holiday season. When I was a kid, I would hoard our Christmas books and Nat King Cole CDs under my bed and read/listen to them in July. I used to cut off a piece of our Christmas tree and keep it my jewelry box to smell the scent of Christmas all year round.
I also used to fall into a deep, heavy depression on December 26. At age 7, I remember sitting cross-legged in front of the Christmas tree in my fleece pajamas, my eyes welling up with tears because my favorite thing in the world had once again come and gone. I believed I was living through a tragedy of Shakespearean proportions.
These emotions have evened out in my adult life, but I still dread the months of January and February. Here are some tips to avoid the post-holiday blues:
1. Plan a party for no reason.
Unless you're going to one of those 'Lonely Hearts' Valentine's Day mixers (no judgment), there's really no sanctioned occasion to celebrate between New Years and Mardi Gras in late February. So MAKE UP a reason. January 12th is National Glazed Donut Day, for crying out loud. February 18 is National Drink Wine Day. There's reasons to pop bottles ALL AROUND US. And if those don't light your fire, throw a "Winter Sucks" party and get drunk on Irish coffees and hot toddys. Boom. Done.
2. See what new movies are coming out.
Check your local movie theater's Coming Soon list, or scroll through IMDB to see what movies are dropping in January. Pick a few and put them on the calendar, or make a list of the Oscar Nominated films and try to hit them all before awards season. Winter is a good time to over-indulge in indoor activities, plus the overwhelming majority of DC theaters now serve alcohol (can I get an 'amen'?).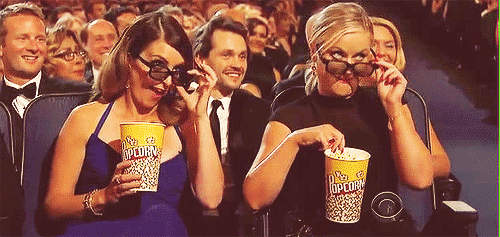 3. Schedule a personal day.
For most people, January 1 means a whole new batch of PTO. Pick a Friday or a Monday NOW and plan a personal day for yourself to look forward to. When I was funemployed my "personal" day itinerary included a morning manicure at Mimosa Salon, getting buzzed at Mimosa Salon, wandering around Dupont art galleries and ordering a pizza and watching Netflix in bed. I dream big.
4. Make a point of doing something you can't do in warm weather.
The skating rinks at the Sculpture Garden and Georgetown waterfront are beautiful, and only open until March. Get out there while you still can! If you have an irrational fear of ice, pray for a decent snow storm and make a nice, safe snowman.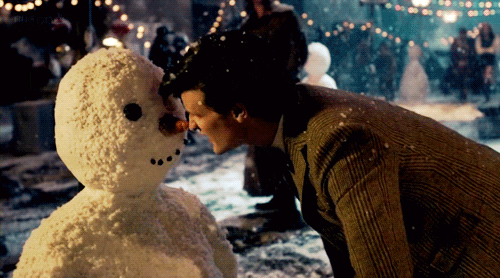 ***
Don't worry. Enjoy the next three weeks of holiday celebration and come back to this page when the dark swirling depths of winter despair overtake you on January 2nd. We'll get through this together.
HAPPY 2017!