Winter is coming!
Check out some of our favorite hidden gems to tuck away, settle into a book, or get cozy with a whiskey drink.
The Quill is a cozy tucked away bar in the Jefferson Hotel in downtown DC. Posh enough and just off the path far enough to avoid the regular street traffic, the warm wood interior, large grand piano, and long solid wood bar are comforting without being over the top. They try hard, but not too hard. Order a Manhattan up, with a lemon twist. Ditch the cherries, keep them in the Rob Roy where they belong.
Yes, it's old. Yes, you expect to see Don and Joan sitting at the end of the bar avoiding Cooper's rants. And hey, you just may. Things haven't changed here in decades, and they likely won't. This timeless classic is less traveled between 2:00-5:00pm. Certainly your afternoon meeting "ran long," right? Don't forget your blazer/suit jack gentlemen, or you'll be stuck with a bulky loaner. Stick with a gin martini, dry, up, with a twist.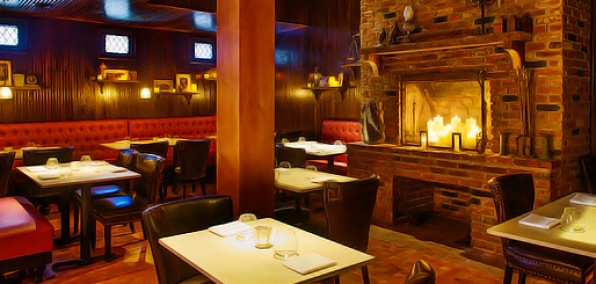 This newly opened N Street restaurant is tucked into an old carriage house. This provides a large open bar in the front, a great dual use courtyard covered in lattice, and a cozy back dining room with views of their open kitchen – this is where you want to be. Grab a friend and settle in over a good bottle of wine and better conversation.
Tucked deep inside the luxury hotel, The Fairfax Inn at Embassy Row, past their restaurant The Capitol Room (formerly the legendary Jockey Club, is a cozy lounge fit for a King. Wood floors throughout and a long, dark granite bar with leather padded, high back barstools great you as padded leather chairs and luxurious couches surround a large fire place to your right. As you keep walking, small nooks with couches, quilted chairs, their own small lamps and coffee tables are tucked throughout. The signature plaid padded wallpaper, the hushed conversations, and discreet staff let you know you're in the Fairfax Grille & Lounge. Pro tip: you can ask for their full restaurant menu as you sit in your private living room (prosciutto wrapped mozzarella & risotto are our tops). Order a tall, deep glass of red, or Scotch. We like the Glenlivet 15, neat.
Cheers!