Growing up in a small town, Sunday brunch was either held at the local Waffle House or Cracker Barrel. And don't give me wrong, I love my hashbrowns smothered and covered just like the next person, but I never knew what constituted a proper brunch until coming to DC. Now I like to call myself somewhat of an enthusiast and as the weather grows warmer and we all break out of our winter blues, I wanted to share my top ten factors to guarantee a good brunch.
1) Picking your poison correctly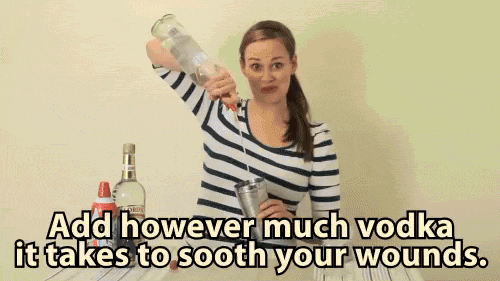 Blood·y Mar·y
noun
1.  a drink consisting of vodka and seasoned tomato juice
I must admit, Bloody Mary's have never been my thing, but in 2014 I vow to give them an honest shot. Build-Your-Own Bloody Mary bars seem to be quite get up. Who doesn't want to have the power on deciding how spicy, tangy, and lethal one's drink can be? I can't wait to make Hungry Lobbyist's recipe.
Mi·mo·sa
noun
1.  a drink of champagne and orange juice
My personal brunch go to. However, I have to say that some of the best mimosas I've had have been made without orange juice. Grapefruit, blood orange, and pomegranate juices are just a few alternatives that add a refreshing twist to this classic brunch bev.
Bel·li·ni
noun
a cocktail consisting of peach juice mixed with champagne
Armani, da Vinci, Bellini. Italy knows what they're doing.
2) Going bottomless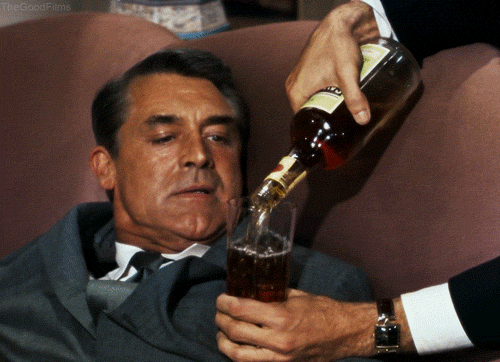 Look, math was never really my strong suit in school, but it's not hard to calculate the value of a good bottomless deal. If one drink is $12 and the bottomless deal is $20, by all means my friend, go bottomless. Let's face it, you're not just going to have one.
3) Alcohol to mixer ratio
70:30. Learn it, love it, live it. As mentioned, I'm personally a mimosa fan. But I hate nothing more than a mimosa that is heavy on the OJ. I like my mimosa to have a little bite as a friendly reminder of why I'm embarking in the option to drink an endless amount.
4) Making friends with the wait staff
Mama said it right: You attract bees with honey, not vinegar. Chances are your waiter or waitress is just as hungover as you are and rest assured, rudeness will get you nowhere. Remember, they hold a vital key to the success of your brunch. So if you never want to see the bottom of your glass, you better buck up and put a smile on that face. And don't forget to tip well, at least 20% when going bottomless.
5) Menu options
Ratio of lunch to brunch:
I am always disappointed when an establishment says they have "brunch" when actually they simply took their lunch menu and added an egg sammy and some french toast. A good brunch should be well balanced, offering breakfast and lunch staples with a few surprises along the way. I also give props to establishments that put creative twists on old classics, such as SoHo DC's Fried Chicken Eggs Benny or the Crab and Prosciutto Eggs Benny at Senart's Oyster and Chop House  #nom
All-you-can-eat:
In a culture full of juice cleanses, we mustn't forget a good ol' American all-you-can-eat deal. Obviously these should be approached with both caution and commitment which is where my favorite phrase, "brunch should be treated as a marathon, not a sprint", comes into play. Both Teddy and The Bully Bar and Agora have an unbeatable all-you-can-eat deal with a variety of options that are sure to please.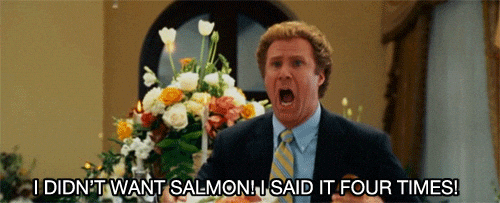 Sweet vs savory:
This is all in your personal preference. Have you been hankering for a tall stack of pancakes seeping with maple syrup and butter- head to Brixton for their Sticky Toffee French Toast? Going for more of a meat and potatoes kind of deal – head to Medium Rare.
International:
Guy Beringer coined the term "brunch" in a British humour magazine circa 1895, saying "By eliminating the need to get up early on Sunday, brunch would make life brighter for Saturday-night carousers. It would promote human happiness in other ways as well. Brunch is cheerful, sociable and inciting. It is talk-compelling. It puts you in a good temper, it makes you satisfied with yourself and your fellow beings, it sweeps away the worries and cobwebs of the week." – AMEN! For the best international brunch fare head to Ping Pong for unlimited Dim Sum and Mimosas, Kapnos for Greek inspired dishes, Le Diplomate if you're craving classic moules frites or duck, and Lavagna for a taste of Italy.
6) Don't rush a good brunch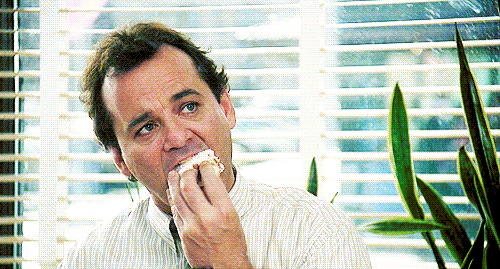 While pesky seating limits can impose somewhat of a rush, come to brunch with the intention to stay a while. Bank on at least 2 hours to ensure the time to fully enjoy yourself.
7) The value of good company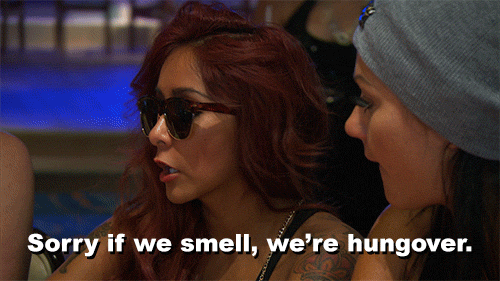 A factor that can make or break a good meal. I advise only dining with those that can truly hang or at least fake it for the duration of brunch. Nothing is worse than hearing the moans and groans from an individual who thinks they are more starving, dehydrated, or hungover than the rest of us. We get it, you're never taking shots of Fireball again.
8) Outdoor space
Benefits: fresh air, warm sun, and stalking abilities.
There is nothing better than recouping from a wild night than with a little hair of the dog and some au natural Vitamin D. If you're suffering from a weak stomach the morning after, the inside of a bar that smells of spilled beer and bad decisions is not in your favor. Take the party outside and I guarantee you'll get some enjoyment from my personal favorite sport: people watching.
9) Remembering your shades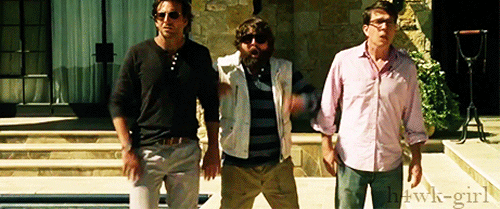 Brunch is as much a meal as it is a spectacle. You're bound to see at least one of the following: a) a lover's quarrel b) a walk of shame or c) an owner being schooled by their dog – and wearing your sunnies guarantees full confidence that your wide-eye glances are going unnoticed. Ted's Bulletin even named their breakfast burrito after the walk of shame.
10) Post-brunch options
Leaving brunch with a full belly and the perfect buzz puts you in the position to either take an amazing afternoon nap or continue to rally. Maybe Trusty's for some SEC football? The choice is yours…
For more on the best places to brunch, check out our friends Bitches Who Brunch, and as always #BrunchHard DC!