We've all heard of farm to table food. But, spirits?
That's exactly what U Street's District Distilling is doing. And no restaurant/distillery excursion comes without a good backstory.
Executive Chef Justin Bittner is a proud Orioles fan, skilled woodworker, and ingredient scavenging enthusiast.
One day while scavenging on his parents' farm in Pennsylvania, Chef Bittner happened upon a large bush of wildly flourishing Mountain Mint. He clipped it, bagged it, and dropped it at the feet of District Distilling's Head Distiller, Matt Strickland.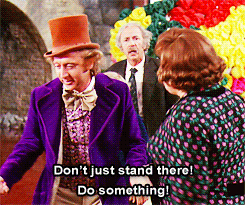 Possibilities of a refreshing in-house liquor, dessert amplifier (think brownies), and perfect Saint Patricks Day refreshment ignited their imaginations. They started with their Corridor Vodka, added mint and honey, and produced a delightfully refreshing farm-to-glass Crème de Menthe.
Drinks First
Crème de Menthe is just the tip of the iceberg. District Distilling has dozens of other in-house distilled spirits. Buckle in, because these spirts are incredibly unique.
Let's start with the basics. The Corridor Vodka is scary sippable due to Head Distiller Matt Strickland's deliberate distilling process. He ages the vodka by letting the liquid oxidize for weeks. Next, he does some chemistry things… and POOF! A crisp concoction brewed from rye and barley is born, which boasts a robust finish in no way reminiscent of your every day vodka.
If you're more of a gin drinker, get excited. Wild June is bright and boasts a brew of, again, freshly picked juniper from Texas.
Third, whiskey is District Distilling's bread and butter. Strickland, offended by the industry standard of rebottling batch whiskey and naming it your own, decided to do it his own way. The Scottish way. He blended four different whiskeys – two aged bourbons, and two lighter Scottish whiskeys, then aged the mixture in porter beer barrels.
The final tasting was the boozy barrel aged Buzzard Point Rum. It will be ready in a few months and is sure to blend seamlessly into cocktails.
Branching Out
District Distilling was the first D.C. distillery/restaurant combo. Executive Chef Justin Bittner's kitchen produces approachable food that is attentive to detail. The detail extends to the restaurant's farmhouse chic decor. Bittner thinks cooking and woodworking are similar, saying "you start with a whole animal, or a whole tree and go from there." While expounding on his love for woodworking, he pointed behind our already impressed table of bloggers and humbly mumbled, "I made that door."
Guys, it's a really cool door.
In addition to doors, he's also fashioned charcuterie boards and coasters for the establishment.
Now Let's Eat
After you're feeling good and toasty trying various spirits it's a good idea to order some grub. Chef Bittner stays true to his roots and doesn't deviate from a family relish recipe, which serves as a tangy topper for his famous deviled eggs.
Don't skip a beat – order the Roasted Beet & Goat Cheese Napoleon.
Pasta Time
Next, keep the flavor party going by opting in for some hand made pasta. Chef Bittner is particularly fond of the Roasted Lamb Shoulder Gnocchi. While Bittner watched us shovel the delicate pasta into our mouths, he added, "I like making it."
Just Keep Eating
The chef has kept fan favorites on the menu through seasonal shifts. Bittner has also added brand new zingers to his lineup. Try the Chorizo sausage as an app or a main. Next, Chef Bittner pays homage to his Baltimore home by serving up a Warm Blue Crab Tart and expertly grilled Tuna.
Finally, if you're interested in seeing the experts at work, you can book a tour of the distillery for $10 through OpenTable. You can also bottle your own spirits and slap on a custom label – a very solid gift idea, folks.
Find out more about District Distilling here: Website | Twitter | Instagram | Facebook